The U.K. offers a lot more than just Led Zeppelin
For a small nation-state of only 64.7 million people, the United Kingdom wields a lot of influence in the world of music. There are countless well-known and highly influential bands from the U.K., including Black Sabbath, The Kinks, The Rolling Stones, David Bowie, Led Zeppelin, Pink Floyd, and of course, The Beatles.
However, some spectacular bands have flown largely under the radar, influencing countless other bands, but never quite reaching the stratospheric mainstream popularity of these aforementioned groups.
XTC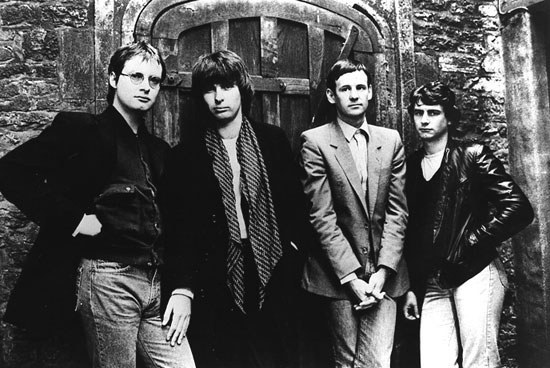 XTC have one of the most fascinating career progressions in music. From their highly-energetic, eclectic, punkish new wave of their first album, to the pastoral, acoustic-driven songs found on English Settlement, XTC seem to have something for everybody. Let us not forget XTC's psychedelic pop masterpiece Skylarking, the incredibly authentic-sounding '60's psychedelic rock as The Dukes of Stratosphear, and the orchestral arrangements on Apple Venus, Pt. 1. Andy Partridge's lyrics also warrant a shout out, truly intelligent, thought-provoking lyrics. This may seem like high praise, but the only band that XTC are second to in terms of melodic sensibility is The Beatles, which will certainly be an understandable position to reach after listening through their discography. How so many songs sound like they can be hits, but were not, is unfortunate, but XTC does maintain a sizable and highly passionate fan base, as indicated by numerous active online fan clubs, groups, and cover bands. XTC's music contains a ton of variety, so to get the best picture of the band as a whole, all of their era's should be sampled. I only wish I had listened to this band sooner.
Most Popular Songs: "Making Plans for Nigel," "Dear God," "Senses Working Overtime"
Essential Albums: Skylarking (1986), English Settlement (1982), Chips from the Chocolate Fireball (as The Dukes of Stratosphear) (1987), Apple Venus, Pt. 1 (1999), White Music (1978)
Wire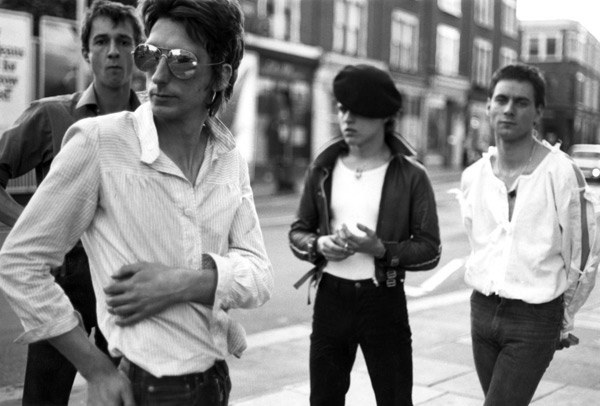 When Wire put out their first album, Pink Flag, they were the epitome of what punk rock was about: rebellion against the status quo and the music that came before it, both in aesthetics and sound. This is when punk rock was about taking chances and doing something different. Pink Flag is different from what came before it as well as from other punk of its day. It also manages to be incredibly catchy at times, and dark at others. The darkness becomes more profound on Chairs Missing, and even more so on 154. Wire's proclivity for some surprisingly poppy pieces, interspersed with some very dark music and some other sonic experimentation's, make for a fascinating listen. There is no finer first three album releases in all of music. Each of their first three albums are perfect or near-perfect. They are still a band to this day and their new albums still receive critical acclaim.
Most Popular Songs
: "Outdoor Miner," "Ex Lion Tamer," "Three Girl Rhumba"
Essential Albums: Pink Flag (1977), Chairs Missing (1978), 154 (1979)
Gang of Four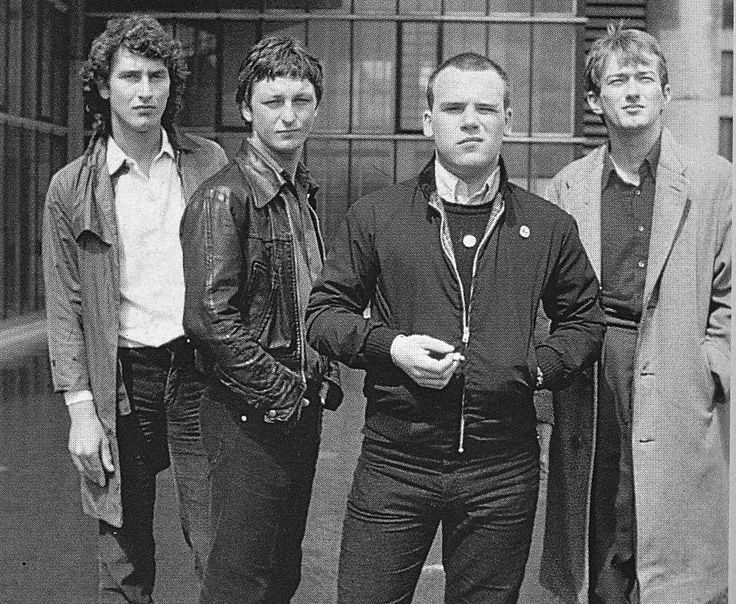 Gang of Four are considered innovators of the "dance-punk" genre, for adding dance elements and a bit of funk to their brand of punk, or post-punk as it's sometimes called. Whatever designation best seen fit to try and box Gang of Four in to. Many current well-known musicians consider Gang of Four an influence, including Flea from Red Hot Chili Peppers. Their first two albums are excellent all the way through.
Most Popular Songs: "Damaged Goods," "Ether," "Natural's Not In It"
Essential Albums: Entertainment! (1979), Solid Gold (1981)
Bauhaus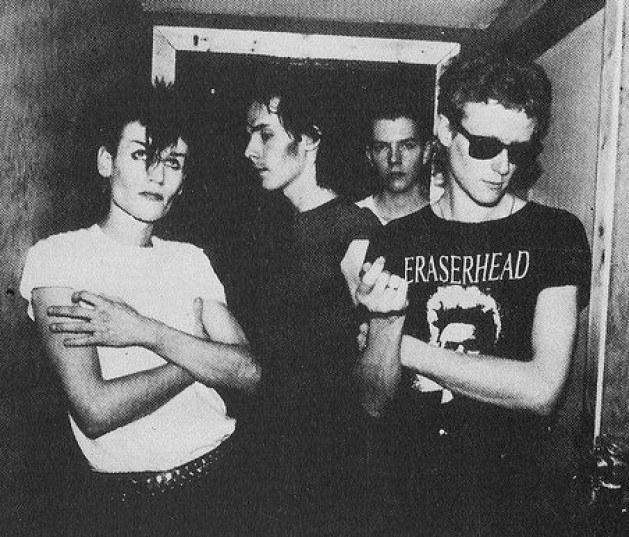 Bauhaus were "Goth" before Goth was a thing. Meaning, it's better than anything that actually calls itself "Goth." In The Flat Field perfectly exemplifies the band's sound – the darkness playing with the light (after all, how dark can something truly seem if there's no reference point?), Peter Murphy's expressive vocals; the sparse, minimalist instrumentation; and the artsy, dark imagery and lyrics. Bauhaus thrived at the intersection of darkness and originality.
Most Popular Songs: "Bela Lugosi's Dead," "Dark Entries," "She's in Parties"
Essential Albums: In The Flat Field (1980), The Sky's Gone Out (1982)
Dexys Midnight Runners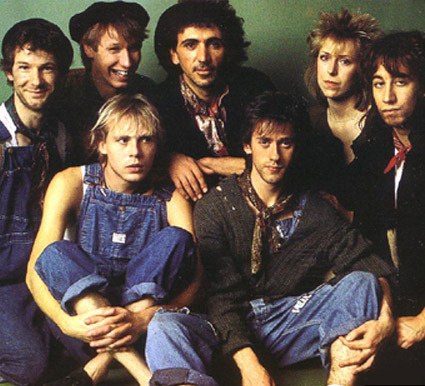 Definitely the misfit of this list: they do not receive the level of critical acclaim (at least not from the same demographic); they do not reach the level of darkness, nor do they have the incredible depth and variety of sound as say, Wire; and they have by far the most popular song of any of these bands. Indeed, in most people's eyes, Dexys Midnight Runners is a One Hit Wonder. It is true that nearly everyone has heard "Come On Eileen," but not many people have heard the fantastic album in which that song is contained: Too-Rye-Ay. The album is an uncommon mix of "blue-eyed soul" and Celtic folk, and the band themselves are often associated with "new wave," a term that's often about as undescriptive as post-punk, or even punk in the early days. It should also be noted that "Geno" was also a #1 hit in the U.K., which came out on their 1980 debut, "Searching for the Young Soul Rebels," but seems to be relatively unknown in the rest of the world. My personal favorite track is the song preceding "Come On Eileen" on Too-Rye-Ay,"Until I Believe in My Soul," which best showcases the band's variety.
Most Popular Songs: "Come On Eileen," "Geno"
Essential Albums: Too-Rye-Ay (1982), Searching for the Young Soul Rebels (1980)
Siouxsie and the Banshees
Siouxsie and the Banshees were a multifaceted ball of anxiety and energy, probably best exemplified on The Scream, before they went on to essentially sound like a different band on the simply stunning, semi-psychedelic Kaleidoscope, where every song is a winner. Which features the immensely catchy "Christine," one of the catchiest in their catalog, the unique, dark, and hook-laden "Happy House," and along with several other bands in 1980 who are now thrown under the Post-punk umbrella, features some early experimentation with some darker sounding electronic passages ("Lunar Camel"). While it's their earlier work that gets most of the attention, Siouxsie maintained a solid discography all the way until their last release, The Rapture, in 1995.
Most Popular Songs: "The Passenger," "Christine," "Hong Kong Garden," "Spellbound," "Dear Prudence"
Essential Albums: Kaleidoscope (1980), Hyaena (1984)
The Damned
For sure, The Damned received (and continue to receive) plenty of acclaim for their debut Damned Damned Damned, as well as their third album Machine Gun Etiquette. Still, they don't get quite the level of recognition of some of their peers of the time, even considering these particular outputs. How many more times have you heard or seen Dead Kennedys or the Sex Pistols mentioned than The Damned? Nevertheless, like many of their contemporaries, they created a unique form of punk rock rarely imitated, especially when considering later punk bands, such as several of the Epitaph punk bands of the '90's, who were influenced by earlier punk and 80's hardcore but whose base sounds all wound up sounding more inspired by each other, rather than coming from a place of "we just want to do something different." Speaking of acclaim, what goes too often ignored is The Damned's later output, the excellent, dark, and varied The Black Album, Strawberries, and especially Phantasmagoria, which leans a little more to the pop side than the preceding couple albums (their covers of "Eloise" and "Alone Again Or" on 1986 follow-up Anything, is pop gold). The output from between Phantasmagoria and Grave Disorder (and since), is admittedly… questionable, but Grave Disorder was an excellent return to form, blending their particular brand of punk rock, with everything they'd done in between, and even a touch of then-modern punk. If you see them live, even nowadays, songs from Phantasmagoria and Grave Disorder go over well, yet you are unlikely to see the album highlighted in publications. Here's to aiming to change that.
Most Popular Songs: "Neat Neat Neat," "New Rose," "Smash it Up," "Love Song"
Essential Albums: Damned Damned Damned (1977), Machine Gun Etiquette (1979), Phantasmagoria (1985), Grave Disorder (2001)