Release Date: November 1966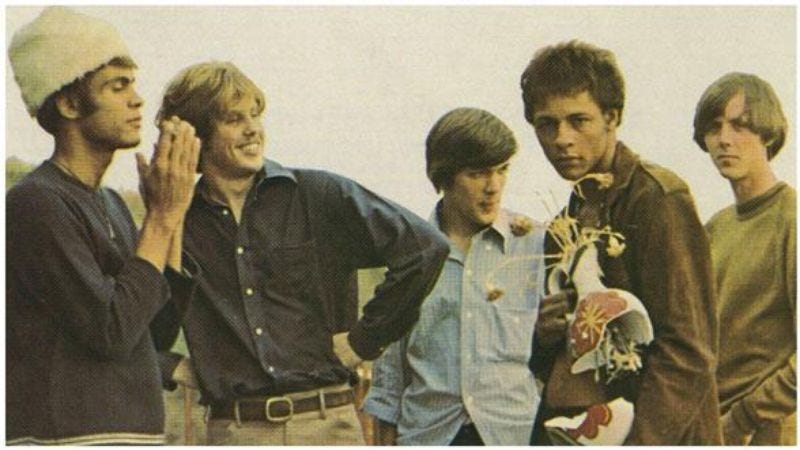 While it is Love's classic 1968 release Forever Changes that steals away most of the bands attention, Da Capo is a masterpiece in its own right, filled with incredible tracks that feature a ton of variety considering its 7-song track list.
The choice of instrumentation and the impassioned vocal performance by Arthur Lee on the opening track "Stephanie Who Knows" is truly something else. The classically inspired harpsichord combined with Lee's yelled vocals makes for a sublime combination. Absolutely essential baroque pop. This is followed by the gently sung, dream-like piece of excellence entitled "Orange Skies". This is truly early psychedelia at its best.
"¡Que Vida!" is stylistically even more difficult to pin down. The organ and flute parts also give this track a dream-like quality, while the quintessentially '60's production really sends you to another time and place. This track is followed up by a real barn burner of a rock number "Seven and Seven is", whereby Arthur Lee lays down another impressive vocal performance.
Switching gears again, the acoustic guitar-led "The Castle" has Lee going back to the more calming vocal style of "Orange Skies", before launching into the more upbeat, yet still very psychedelic "She Comes in Colors", again replete with harpsichord and flute.
This album is probably best left as an EP though, as 9.9 times out of 10, I'll skip the final, tedious 19-minute "Revelation", which strays far into regular ol' blues-based rock & roll, borderline Jam band, territory for my tastes.
The first 6 tracks though, are absolutely essential classics of psychedelic rock. Perfect, even.
Highlights: Maybe just skip "Revelation"
Rating: 4.5/5
Purchase: Amazon
Listen: